Good news first...
THIS girl is back. Hallelujah. We've missed her.

The Bad news?
That means summer is officially coming to an end.
This summer has been phenomenal. For reaaals. I'll have to do a summer highlights post or something, so I don't forget how much fun I've had.
I guess with all this talk of school we got an itch for new school supplies or something...which resulted in an evening of finger painting.

Which seems to always lead to someone getting their body painted...

Ryan is always a willing candidate.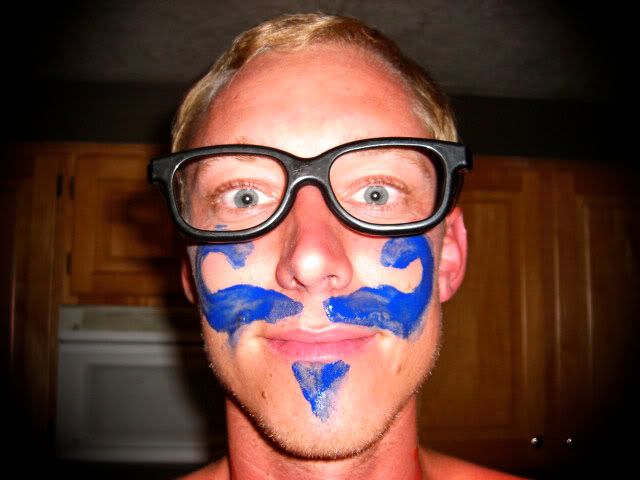 Mark deemed his painting the winner. Bad Boys for Life.
And Roxies return resulted in a 3-person sleepover, as Jan would call it. We weren't mad about it. Just like bugs in a rug.