Flip flops are a staple in AZ.
So, naturally, pedicures are a staple as well. We usually hit up our favorite nail salon for fancy designs, but we decided to take matters into our own hands this go round.
We sprawled out all over the kitchen.
We soaked, we buffed, we cut cuticles, we lotioned, we painted, we glittered, and we top coated.
All the while quoting this...
Kiley is pretty dang good at it, I must say.
"Hawnay you liiiieee krytow jaaaow fo yo naaaow?"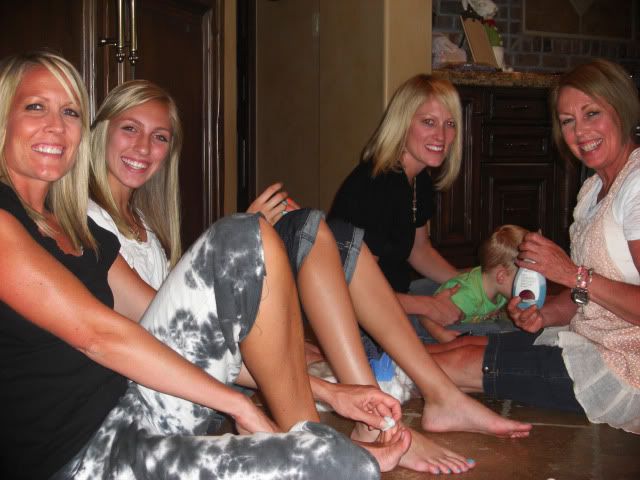 It may have taken us about three times as long as a normal pedicure would, and maybe they don't look quite as professional...but...it was a heck of a lot more fun! :)